The Performing Arts District
New Performing Arts District Transforms Campus
---
---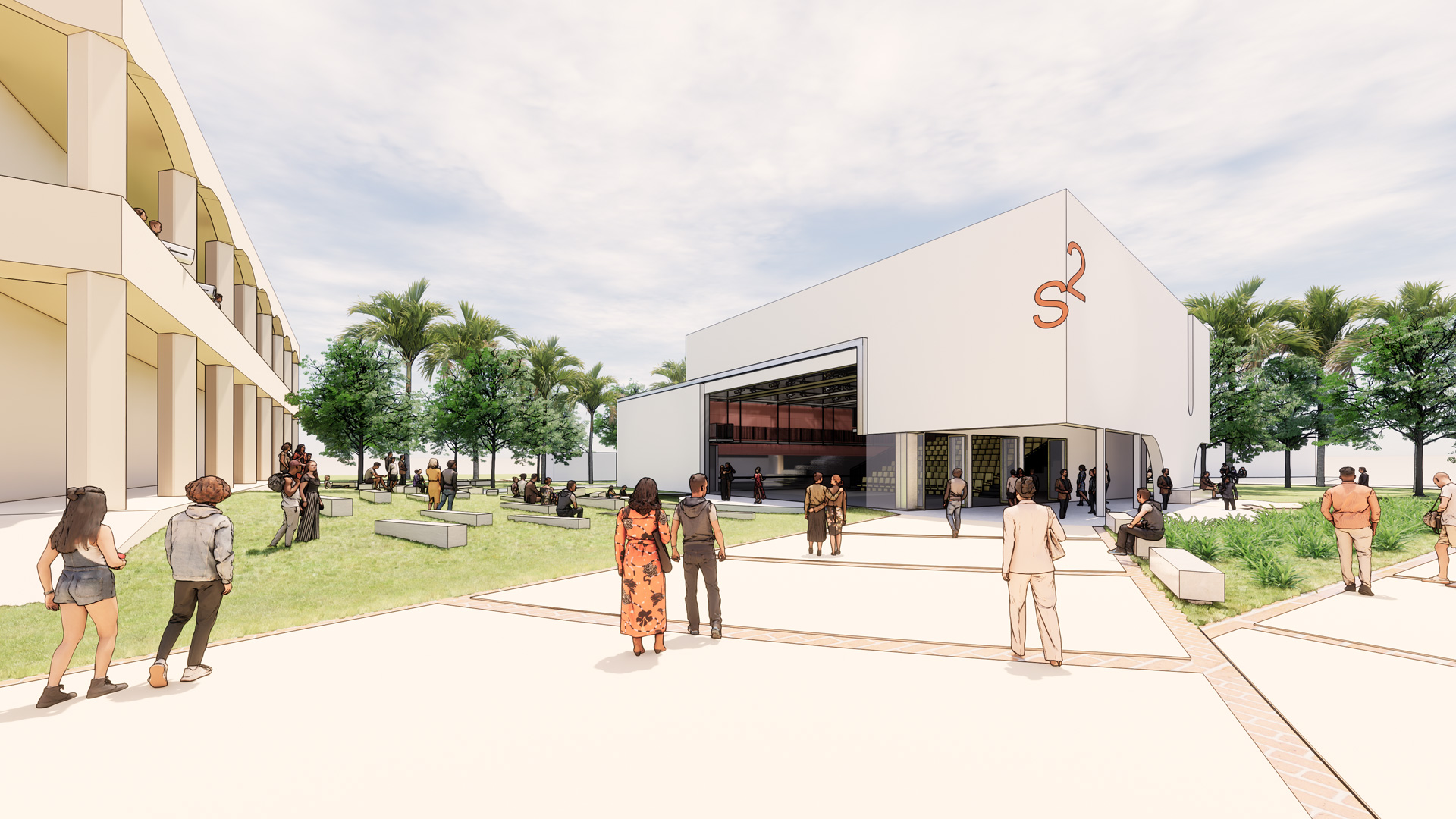 ---
Conceived in 2019 as a plan to renovate the SDSU Mainstage theater in compliance with the Americans with Disabilities Act, the SDSU Performing Arts District has grown into an entire reimagining of performing arts facilities at SDSU.
More than $37 million from the State of California is funding improvements to the Mainstage that will make it accessible for all populations. A Conrad Prebys Foundation gift funded a new second stage theater, The Prebys Stage, for student productions. The new Prebys Stage will include the latest lighting and sound technology.
These contributions, as well as private philanthropic support through the On To A New Stage fundraising campaign, will secure the creative hub of SDSU's performing arts.
According to Niyi Coker, Director of the School of Theatre, Television, and Film, the Performing Arts District will make SDSU highly competitive in attracting new performing arts students and preparing them to be industry-ready.
Construction on the SDSU Performing Arts District is due to be completed early in 2023.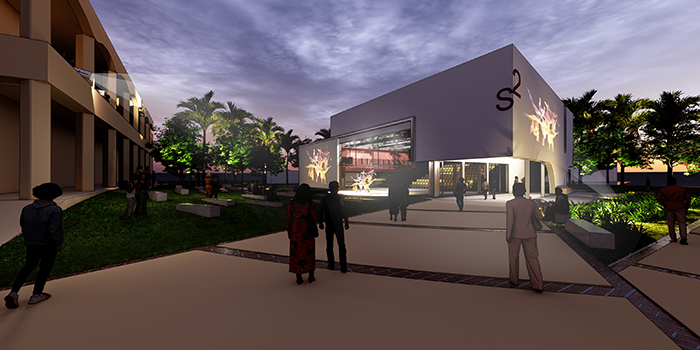 Naming Opportunities

Performing Arts District Naming Opportunities
Main Stage Theatre
Main Stage Auditorium
Main Stage Foyer
Technology/ Back Stage
Sound Design Studio
Main Stage Lounges (2)
Main Stage Dressing Room
Main Stage Orchestra Pit
Box Office
Main Stage Sound Booth
Dressing Rooms (4)
TAKE A SEAT SPONSORSHIP
Producers' Circle Seats
Artists' Circle
BENCHES
Third Stage Benches (5)
Prebys Stage Loggias (2)
OUTDOOR SPACES
Performing Arts Walk
Courtyard
Take a Seat Campaign
SDSU performing arts invites you to take part in an exciting opportunity to support its new Performing Arts District in a meaningful way by participating in the Take A Seat campaign. Your sponsorship will support performances, students, faculty, and the greatest needs of the SDSU performing arts program.
More Information
For more information about opportunities to support the Performing Arts District vision, please contact:
Adrienne Vargas, [email protected], 619-594-4562
Mary Darling, [email protected], 619-594-8299
Elise Moersch, [email protected], 619-594-9640
About SDSU Performing Arts
Attracting talented students and guest artists, SDSU has trained and launched numerous successful careers on Broadway, in the TV and film industries, and in academia. Examples include Darla Anderson (Academy Award nominated Pixar producer, SDSU '82), Destin Cretton (Sundance award winning director, screenwriter, producer, SDSU '11), Kathleen Kennedy (President of Lucasfilm LTD., SDSU '04), and Kathy Najimy (television and film actress, SDSU '76).
SDSU's Musical Theatre Master's program is the first MFA of Musical Theatre in the nation. It combines performance training and academic study.
PSFA : Upcoming Events
Stay up to date about PSFA events, including theatre productions, recitals, concerts, screenings, artistic performances and more.