The College of Professional Studies and Fine Arts (PSFA) is focused on enhancing student success and supporting the important work of our faculty. Gifts of any amount are important for changing the lives of students and the communities they will work in. Our donors make an investment in the future through their support. Our students grow from perspectives they gain through their SDSU experiences and bring their hopes and aspirations into the global community. Every dollar of support makes it possible for PSFA to promote and encourage our students whether through internship stipends, scholarships that support international experiences, or in the recruitment of the best and brightest to attend SDSU. Your support of the faculty enables them to advance their research and creative work, thus benefiting both students and the broader professions.
Please join us in making a difference for students–by supporting the following priorities that connect college, community and career.
---

Performing Arts District Programming General Fund
This fund will provide support for performances, students, faculty, and the greatest needs of the SDSU performing arts program. For example, venue rentals and other related costs for off-site performances, financial resources to design and build performance sets, costumes, and other performing arts related activities.


---

Student Success
Scholarships for students in need
Recruitment scholarships, which helps to attract the best and brightest
Internship support
International Studies Scholarships

For information on how to establish your own named scholarship fund, please call Elise Moersch at 619-594-9640.
---

Research and Creative Endeavors
Restorative Justice
Glen Broom Center
Collaborations with community partners (city, county and other organizations, such as the Old Globe, San Diego Symphony, and others).


---

Faculty Support
Visiting artists and guest lecturers
Endowed professorships
Professional growth support


---
For More Information, Please Contact
Elise Moersch
Director of Development
College of Professional Studies and Fine Arts
San Diego State University
5500 Campanile Drive
San Diego, CA 92182

Phone: 619-594-9640
Email: [email protected]
Office: PSFA 212
PSFA : Upcoming Events
Stay up to date about PSFA events, including theatre productions, recitals, concerts, screenings, artistic performances and more.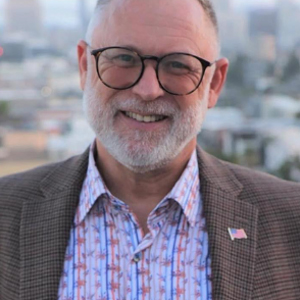 Donor Spotlight
Brian P. Blake
Donor Brian P. Blake Leaves Legacy to the Payne School of Hospitality and Tourism Management. The ultimate networker, a man of brilliant ideas, and a positive spirit, Brian Blake's contributions expand the School on a global scale.
More About Brian P. Blake