Research, Scholarly, and Creative Activities in PSFA
The College of Professional Studies and Fine Arts at San Diego State University is committed to research, scholarly, creative collaboration and innovation in the social sciences, humanities, and arts. Its faculty and students envision and engage the ways research and creative activities contribute to the public good, address social issues and problems, explore the human condition, provide a platform for self-expression and invention, and support student engagement in research and creative activities. PSFA is committed to diversity, justice, equity, and inclusion across its research labs and classrooms. We are a diverse college with seven schools that house many of SDSU's social science disciplines, all of its fine arts, and the three branches of the military that have educational programs at SDSU. PSFA also hosts 18 centers and institutes and several research labs, including a human communication and interaction lab, two eye tracking research facilities, a statewide prison arts project, and a sound design laboratory.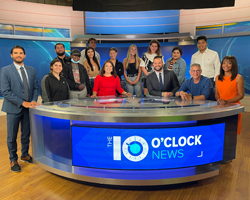 Faculty in PSFA publish and exhibit nationally and internationally. They have secured grants and contracts at the state and federal level, including from the California Arts Council, the California Department of Public Health, the California Department of Conservation, among other state organizations, and the National Endowment for the Arts and the Department of Defense, U.S. Marine Corps. Faculty in the College have received grants and contracts from local state agencies, such as the San Diego Unified School District, and private foundations, including the Walton Family Foundation and the Waterhouse Family Institute for the Study of Communication.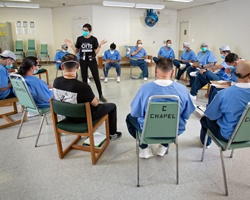 PSFA currently supports faculty research with a strong commitment to research from the Office of the Dean and an Associate Dean of Faculty Advancement. Faculty have access to workshops, writing groups, one-on-one support, and other resources to support the development of research agendas and transdisciplinary collaborations.