Lalo Alcaraz Exhibition 'Please Forward My Hate Mail' Opening March 20
Author of the comic 'La Cucaracha,' artist, cartoonist, cultural consultant to return to his Alma Mater exhibiting 'Please Forward My Hate Mail.'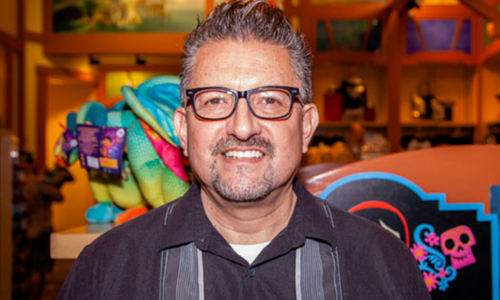 Author, artist and nationally syndicated cartoonist Lalo Alcaraz brings his exhibition, 'Please Forward My Hate Mail,' to the SDSU School of Art and Design March 20 - 30, 2023. The exhibition will showcase the Class of '87 SDSU alumnus' political cartoons and his commitment to social justice.
Alcaraz is an award-winning artist in media, visual, television, and film outlets. He is the creator of the syndicated daily comic strip La Cucaracha, seen in the L.A. Times and other newspapers nationwide. In his recent role as Cultural Consultant for Coco, Alcaraz helped creators in making an accurate, impactful and representative film showcasing the Mexican holiday, Día de los Muertos. As a Chicano artist, Alcaraz hopes to be the role model for youth as a Chicano breaking through the art world.
"I never knew the world that would open up for me after my time at SDSU. It feels really nice to come home and be acknowledged where it all began," said Alcaraz.
From his humble beginnings as a Daily Aztec cartoonist and MEChA member, Alcaraz found a passion for art and activism, and hopes to inspire today's students to find their calling. Alcaraz looks back on his time at SDSU fondly and now appreciates his education more than ever.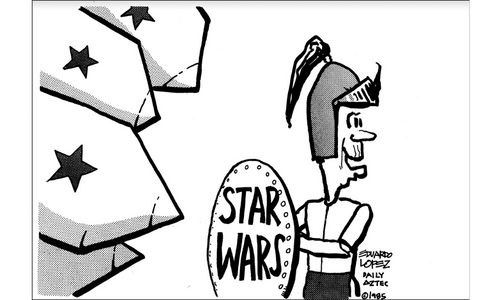 "I let life wash over me, and it's funny, life has a way of presenting you with opportunities you can't pass up. I wouldn't change a thing," said Alcaraz.
The exhibition is to be held in the Everett G. Jackson Gallery, Mon. March 20 through Thurs. March 30 2023.
A panel discussion on the art of political and social satire as part of artistic expression will be held Wed. March 22 at 5 pm, in West Commons 220. Panel members will include Alcaraz, Bill Nericcio Moderator, Professor of English and Comparative Literature, Herbert Siguenza SDSU Arts Alive Artist in Residence, and Alessandra Moctezuma Professor, Museum Studies San Diego Mesa College. There will be a reception to follow in the gallery at 6:15 pm. Both events are open to the public at no charge.
Alcaraz is often asked for his advice for young artists, but what he has to say is simple. "It all starts with a pen and paper. Art is a basic form of human expression; if you want it, you have to go for it. You'll never know where it can take you unless you try."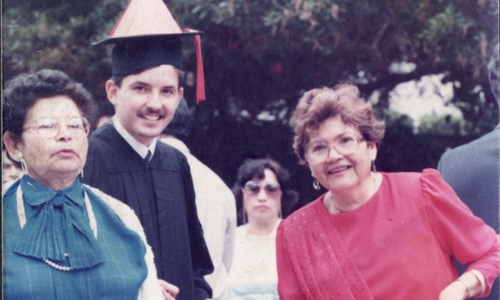 As an alumnus, Alcaraz reminisces on his time as a student and has a message for students today. "Appreciate where you are now; you have a great education and even better opportunities if you take advantage of them."