Bernstein Theatre will be the new headquarters for the SDSU Speech and Debate Team
Formerly known as the 'Little Theatre,' SDSU classroom will be renamed and dedicated in honor of Alumnus Randy Bernstein.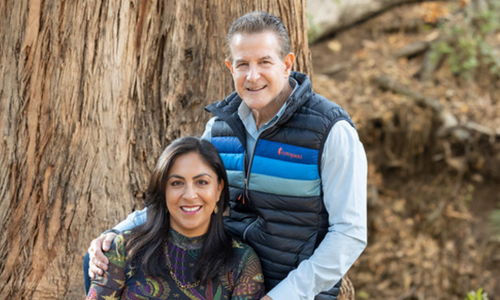 During his time at SDSU, Alumnus Randy Bernstein ('82) competed on both the Aztec Baseball and SDSU Speech & Debate teams. Now a gift from Bernstein and his wife Aly will rename the classroom formerly known as 'Little Theatre' to the Bernstein Theatre, and it will become the first official headquarters of the SDSU Speech and Debate Team.
The gift will provide support and guidance to SDSU's Speech and Debate Team, their coaches, and administrators. In a newly dedicated space, the team can keep a keen focus on creating an enthusiastic and safe environment for students to compete, win, and prepare for life and leadership after graduation.
Bernstein graduated in 1982 with a Bachelor's Degree in Speech Communication. In his four years at SDSU, he played on the baseball team and found his place on campus as a member of the Forensics Team.

"I wanted to give back to the program that shaped my career. Without my time on the Forensics Team, I would not be where I am today," said Bernstein.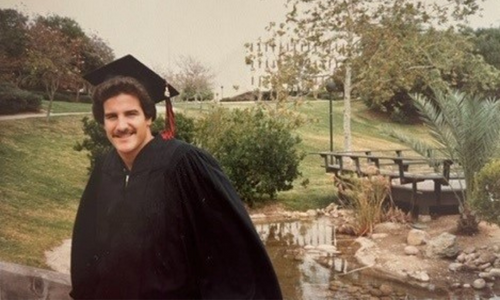 Throughout his time at SDSU, Bernstein was supported by many mentors, faculty, staff, and fellow students. He recalled joyous memories from being part of the Forensics department despite facing some obstacles.

"The program has excelled beyond challenges and overcome adversity in the past." Bernstein said. "I hope having a new place to call home will make a big impact on everyone involved."

PSFA Director of Development, Elise Moersch, shares the impact of Bernstien's investment.
It is PSFA's great privilege to share the news of Randy and Aly's extraordinary investment in the future of SDSU's speech & debate students and coaches," shared Moersch. "As a visionary philanthropist, Mr. Bernstein has placed the team on a path to becoming one the nation's top teams."

There will be an opening celebration and renaming ceremony at the Bernstein Theatre on March 23 at 4:00pm.

Bernstein is appreciative of his time at SDSU and is fortunate to give back, saying: "I'm grateful for the opportunity to support and am happy to help make a difference."

About the Forensics Program:
The Aztec Forensics program is a Registered Student Organization and Program within the School of Communication. In addition to participating on the team at no cost, students can also receive course credit, qualify for scholarships, and participate in leadership opportunities. Students work on their public speaking skills, join a nationally ranked program, travel across the country for competition, and participate in advocating for social justice.