Dr. Heather Canary Named Interim Dean of PSFA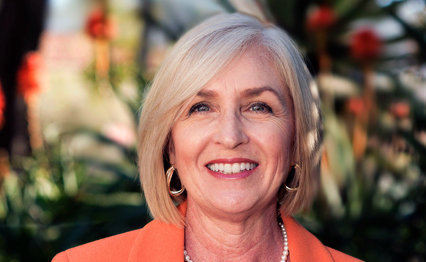 Dr. Heather Canary, director of SDSU's School of Communication and a lead researcher who has published more than 50articles and chapters and co-authored or co-edited three books, has been named interim dean of the College of Professional Studies and Fine Arts.
Canary's appointment becomes effective on March 1, and the university will lead a national search for a permanent hire.
The interim appointment comes after the announcement that Dr. Peggy Shannon, PSFA's dean, was named president of NSCAD University (formerly The Nova Scotia College of Art and Design) in Canada. Shannon, who has served as PSFA dean since 2019 and will support the deanship transition through the spring semester, begins her appointment with NSCAD University on July 4.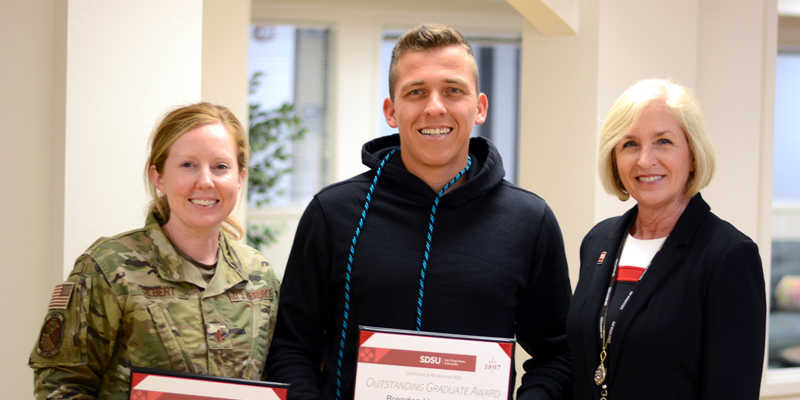 Canary is a core researcher for the Center for Communication, Health, & the Public Good, as well as a core faculty member for the Institute for Dialogue and Social Justice. She has offered both her leadership and consultation through SDSU's COVID-19 response, serving as a member of the tiger team responsible for exploring and offering recommendations relating to faculty assigned time.

Canary also has served as a member of PSFA's International Committee and its Student Success Team, and has supported earlier committee-led searches for the Vice President for Business and Financial Affairs, PSFA dean and two PSFA director roles. In addition to her college-level leadership, Canary has served as the college representative on the University Senate and also as co-chair of the General Education Curriculum and Assessment Committee.

"Dr. Canary has been exceptional in her leadership, especially during this time of transition and change through the pandemic," said SDSU Provost Salvador Hector Ochoa. "As our faculty and staff have demonstrated their strengths in compassion and professionalism, Dr. Canary has also helped to create the type of environment that supports the success of our faculty and staff and also our undergraduate and graduate students. Given her knowledge and experience, I am confident that PSFA will continue achieving its strategic priorities under her leadership."

​​​​​​​Canary, an expert in organizational, family and health communication, has served in her director role at SDSU since 2017, where she is also a professor.

"I have the benefit of working with and collaborating with outstanding faculty and staff, including those in PSFA, and look forward to continuing to drive the success our college is seeing in research and student success," Canary said. "Our goals are ambitious as we continue to improve the overall climate for our faculty and staff, introduce new programs and services for our current and prospective students and expand our academic offerings and research portfolio."

Canary has investigated interventions to improve patient-physician communications, surgical team communication, cancer genetics communication and also ways to improve policy communication and compliance. She has been principal investigator and co-principal investigator for multiple grants, including those funded by the National Science Foundation and the National Institutes of Health.

In addition to her campus leadership, Canary serves as First Vice-President for the Western States Communication Association, a leading communication association with members throughout the world.
Prior to SDSU, Canary served as a faculty member at the University of Utah and, earlier, Arizona State University.