Assistant Professor Mary Posatko joins School of Theatre, Television, and Film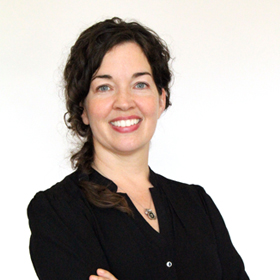 Mary Posatko is a filmmaker and professor originally from Delaware. Mary has directed and produced award-winning films including "Target Zero," "All Fall Down" (co-directed and produced with Emily Topper), "Ain't in it for my health: A film about Levon Helm." In addition to feature films, she has directed and produced content for clients from the Rutgers Protein Data Bank to Josie Maran to Didi Hirsch.
She is an alumna of IFP Spotlight on Documentaries, Good Pitch, and the Chicken & Egg Labs. Her films have received support from the IDA Pare Lorentz Award, Chicken & Egg, the San Francisco Film Society, and the Abell Foundation; and have screened in theaters and US and international film festivals including SXSW, LAFF, Maryland, Nashville, IDFA, Gothenburg, and CPH:DOX. Previously, she was a producer on KCRW and PRI's "To the Point" and "Which way, LA?".
Mary moved to Southern California as an Americorps volunteer, working as a homeless intake counselor on LA's Skid Row. She received her BA in history from Brown University and her MFA from the University of Southern California's School of Cinematic Arts. Mary has taught directing, producing, and screenwriting at UCLA, USC, and CSULB.