Assistant Professor Jessica McGaugh joins School of Theatre, Television, and Film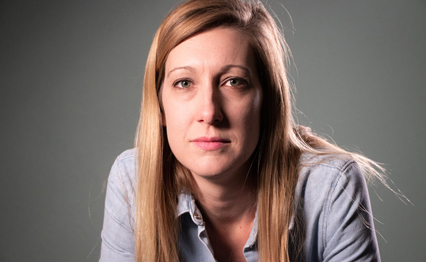 Jessica McGaugh is an award-winning filmmaker and a tenure-track faculty member in the School of Theatre, Television, and Film at San Diego State University. She teaches film production courses at the undergraduate and graduate levels. Jessica received an MFA in Film from Syracuse University with a Certificate of Advanced Study in Women's Studies. She was a faculty member for fourteen years in the Department of Film & Television at the University of Colorado Denver, where she won numerous teaching awards and served as Interim Department Chair spring 2020.
Jessica's work celebrates diversity and inclusion through her use of underrepresented characters, storylines, and project collaborators. Her films have screened across the globe including the Mumbai International Film Festival, Denver Film Festival, NDTV and Rocky Mountain PBS. Red Pearl, Jessica's debut narrative feature-film, was released worldwide to film festivals and streaming services. Her award-winning documentary release, Three Worlds, One Stage, is available through iTunes, Amazon, Roku, and Walmart.
Jessica's recent project, Womanhood: The Series, is a collection of comedic short films that aim to break the taboos associated with women's bodies and gender expectations. The series is currently screening at festivals, and has won awards for "Best Series" and "Best Director."
Find out more at jessicamcgaugh.com