Assistant Professor Brandon Mastromartino joins The School of HTM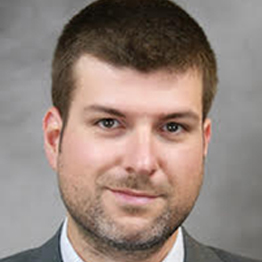 The L. Robert Payne School of Hospitality and Tourism Management welcomes Assistant Professor of Experiential Marketing, Brandon Mastromartino.
Mastromartino completed a Ph.D. and M.S. in Sport Management from the University of Georgia and a B.A. in Media, Information, & Technoculture from the University of Western Ontario. Dr. Mastromartino's research is focused on understanding the psychological aspects of sport consumers and how socio-cultural factors contribute to marketing strategy. With a focus on sport fan psychology, Brandon's research is centered on two main streams: (a) sport brand communities and (b) sport fan identification. In his studies, he has adopted theories based in behavioral sciences, social economics, social capital, and consumer psychology. He has published in journals such as Sport Marketing Quarterly, International Journal of Spots Marketing and Sponsorship, and Communication and Sport. Previous to SDSU, Dr. Mastromartino has taught classes at the University of Georgia, Southern Methodist University, and the University of North Texas.
Outside the classroom, Brandon has extensive experience in the sport industry, such as working for the Florida Panthers of the National Hockey League, and Octagon, an international sports and entertainment marketing agency. He continues to work within the sport, hospitality, tourism, and recreation industry, aiding organizations and corporate clients in market analysis, sponsorship strategy, user experience (UX), program development, and marketing/sponsorship ROI measurement.