School of Journalism and Media Studies welcomes Patrick Thelen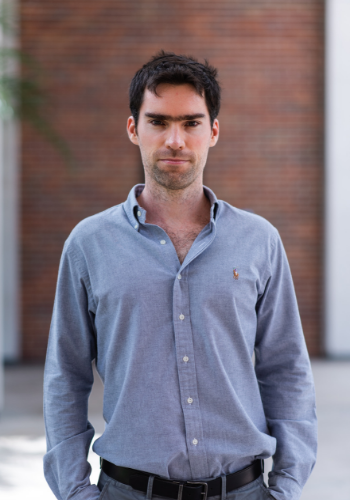 The San Diego State University School of Journalism and Media Studies welcomes Patrick Thelen as an assistant professor.
Thelen received his Ph.D. in Mass Communication with a specialization in Public Relations from the University of Florida in 2019. He earned his Master of Arts in Strategic Public Relations at the University of Southern California. His research interests include relationship management, internal communication, leadership communication, and employee advocacy.
Thelen's work has appeared in refereed journals including Public Relations Review, Communication Quarterly, and Public Relations Journal. He also co-authored a book chapter on measurement and evaluation in public relations. Patrick won the Betsy Plank Graduate Research Paper Award in 2017 and 2018, the University of Miami School of Communication Top Student Paper Award in 2018, and the Top Student Paper Award (Second Place) at the Public Relations Division of the Annual Convention of the Association for Education in Journalism and Mass Communication in 2018.
He began his professional career in Chile as a reporter and later transitioned to corporate communication where he provided communications consultancy and worked for the multinational PR firm Hill+Knowlton Strategies. He also worked as communications director of a boutique firm specializing in legislative monitoring, public affairs, lobbying, and communications. Patrick is a Research Editor at the Institute for Public Relations' Organizational Communication Research Center (OCRC).
For more information visit the School of Journalism and Media Studies at jms.sdsu.edu.
The content within this article has been edited by Lizbeth Persons.