Outstanding Student: Maya Tazuko Ratliff, School of Professional Studies and Fine Arts and Television, Film, and New Media
Maya Tazuko Ratliff has been selected as the Outstanding Student for the TFM Program and the overall PSFA Outstanding Graduate. She will speak at the 2023 PSFA Commencement Ceremony.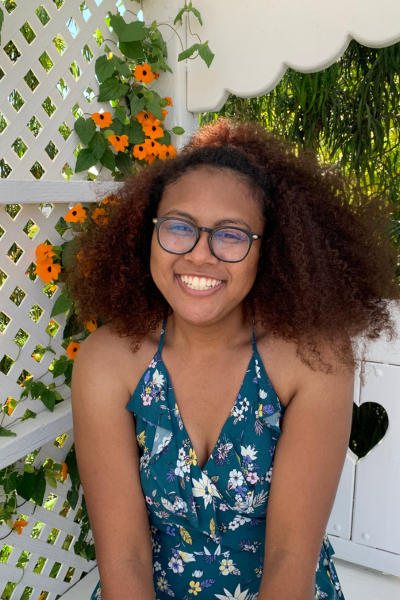 Maya Tazuko Ratliff earned the title of Outstanding Student for the College of Professional Studies and Fine Arts, as well as Outstanding Student for the Television, Film, and New Media program in the School of Theatre, Television, and Film.
Her dedication and drive made her shine throughout her time at SDSU and grow with the influence of Professor Mary Posatko. "Taking her class not only helped improve my confidence in myself and in my abilities, but she set up an extremely welcoming classroom environment, focused on growth and open discussion," said Ratliff.
Although Ratliff is unsure of what she'd like to do after graduation, she hopes to continue her study of Japanese and pursue a career in the business of film. "I now have the confidence that no matter what path I choose, I will be able to take the skill sets I have learned as a student producer and apply them to any career choice," says Ratliff.
Ratliff dove into the college experience and was involved in a variety of programs including the Running Club, Japanese Student Association, Residential Education Office, and GPI US.
Ratliff wishes positivity and success to her fellow graduates, "I truly hope that we are all able to have new and exciting experiences, as well as go into a career and live a lifestyle that makes us happy and feel accomplished and successful in our own right because everyone's definition is different. We are a bunch of wonderful individuals and I truly believe we have a lot to offer and the ability to make change and an impact on the world with our unique, creative, and innovative minds," said Ratliff.