Lamke Family Student Experience Fund Honors an HTM Legend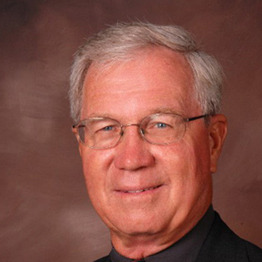 The L. Robert Payne School of Hospitality and Tourism Management (HTM) is pleased to announce the Lamke Family Student Experience Fund. The fund honors HTM emeritus professor Gene Lamke's 58 year long career at SDSU.
The Lamke Student Experience Fund will finance student experiential learning, which will include student trips to industry conferences, trade shows, educational conferences, and other industry events. The multi-donor campaign is still in action; over 100 alumni and faculty donors have contributed already. Campaign results will be announced in October.
Campaign facilitator Brian Blake describes how donor fuled funds impact the School of HTM.
"[Funds like this] provide students with an opportunity to combine academics and real world experience. It brings that real world perspective to education. Resources like the Lamke Family Fund provide access to internships and study abroad experience."
Donor fueled funds drive the HTM student experience, giving students access to industry expertise. Blake says that SDSU students are "the future of our industry, and real world experience is so critical for students. We don't have budgets for this sort of stuff in a state school, and these opportunities help students get ahead"
Professor Emeritus Lamke has impacted hundreds of students throughout his career at SDSU. The Lamke Family Student Experience Fund will carry on his legacy.
"SDSU has benefited from what Gene has contributed throughout his career," says Blake. "Gene has given his heart and soul to SDSU over the years, and the Lamke Family student Experience Fund is the best way to honor his spirit and his devotion to HTM."
Donate to the Lamke Family Student Experience Fund.