JMS Alumnus Helps Grow the PR Program Experience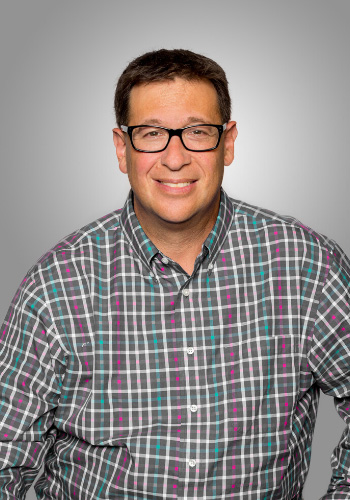 They say you're an Aztec for life, and for some that phrase rings truer than for others. Some graduate from campus, excel in their field and return to campus to mold the next generation of Aztecs. This JMS alumnus is no exception. Scott Pansky, co-founder of Allison+Partners, has become an integral partner to the School of Journalism and Media Studies public relations program. Allison+Partners is a global communications agency with more than 30 offices world-wide and was recently recognized as one of the top agencies of the decade, with the resources to cater to a range of different industries. For public relations students, landing an internship or professional position is a goal, and Pansky is helping provide these students with the tools to do so.
"When I graduated San Diego State in '91, there was a real estate recession that made finding a career in public relations very difficult," said Pansky. "I was able to leverage a school project to get an internship with City of San Diego, and I will never forget receiving a call from Dr. Glen Broom about a position at The Gable Group in which I met Scott Allison. This led to a relationship that has lasted for nearly 30 years."
In the coming academic year, JMS will offer several career tours, including visits to Allison+Partners locations. As a part of these events hosted by the Glen M. Broom Center for Professional Development in Public Relations, Pansky is helping to coordinate panels featuring major brands. This gives JMS students the opportunity to sit down with industry professionals from the fields of technology, nonprofits, entertainment and government.
"Providing students with the opportunities to meet with industry leaders, learn through direct interactions is how I got my start," Pansky continues. "Mentors like Dr. Broom helped open doors for me and paying this forward today is one of my most rewarding experiences."
In addition to these experiences, Pansky will be coordinating a pitching bootcamp to help students learn the art of media pitching and the critical skills needed to be a successful practitioner. His goal is to help students leverage what they have learned in their public relations courses and apply them to real-life scenarios to get a head start on securing a career.
Pansky is an original patron to the Broom Center and is helping grow aspects of the program. The Broom Center was established in 2012 by its namesake, Dr. Broom, with a mission focused on providing real world learning opportunities for students, and supporting practitioners through workshops and other events. Pansky's contributions to the JMS program and Broom Center work in parallel to provide resources and experiential learning to mold the next generation of Aztec public relations practitioners.
"From the very beginning of the Broom Center, Scott Pansky has been there," began Broom Center director Dr. Kaye Sweetser, APR+M, Fellow PRSA. "Over the past academic year his support to the center has opened up so many doors and opportunities for our students. Not only did he personally refer campaign clients for experiential learning opportunities but he literally opened the doors of Allison+Partners to help our students make connections up and down the entire west coast."
Pansky currently leads the Allison+Partners Social Impact group, and has extensive experience creating cause-related initiatives and communications strategies and providing crisis counsel for nonprofit organizations. He has also developed the agency's proprietary Corporate Socialanthropy™ process, designed to help brands identify social impact partners and build the foundation for long-term campaigns.
For more information about future opportunities that Pansky is helping to provide, monitor SDSU JMS updates on social media and blackboard.
For more information about Pansky's career and to learn more about Allison+Partners, visit allisonpr.com.